Are you looking for natural solutions to health and happiness?
Are you concerned about the toxins you and your family are exposed to from everyday products?
Is it important to you that that the products you use around your home, on your body and even in your body aren't going to cause more problems than they solve?
Do you want to be sure that the products you are using really are  low toxin solutions?  That they're not full of synthetic petro-chemically derived substances or made artificially in some lab? Is it important to you to know that what you put in and on your body comes from real, whole, natural substances?  Plants even?
Do you want your life to be graced with beautiful pure Essential Oils?
Essential Oils are incredibly powerful.  Smelling them can be delightful but they can do so much more than smell pretty.
Your fabulous body understands plants and has a quite magical connection with them after hundreds of thousands of years of evolving together.  Your body has an innate knowledge of what to do with pure plant essences in a way that it doesn't with synthetic, man-made chemicals.  As a result, your body knows how to use natural Essential Oils for its support and well-being.
And for that reason alone, it's important be absolutely sure of the quality, purity and potency of the Essential Oils you use.
Essential oils have the power to:
Change your feelings and uplift your mood in an instant
Improve concentration
Help to maintain a healthy immune system
Deal with seasonal threats,
Support digestion and occasional stomach upsets,
Clean your household surfaces without the use of harmful chemicals,
Improve the appearance of your skin
Repel insects
And so much more…….
Living a beautiful Essential Oils lifestyle allows you to reach for an oil first.
(If you already know you want to open a doTERRA Essential Oils Wholesale Account email me at ros@findyournaturalgroove.com and we'll get you set up asap!)
So which Essential Oil Company to choose?
Finding an essential oil company to align Find Your Natural Groove with has been something of a personal odyssey.  And finding one that could be recommended without hesitation to you, one that we could use with total and complete confidence was incredibly important given just how powerful these little bottles of plant magic can be.
It took a while but finally the best essential oil company in the world found us.  That's not just rhetoric; in all seriousness, doTERRA is the best essential oil company in the world bar none.
Why doTERRA?
The Essential Oils produced by doTERRA are amazing (the best in the world remember!).  They are incredibly PURE and incredibly POTENT.
So now you know how effective essential oils can be but do you realise that the essential oil industry is very poorly regulated worldwide.  When you purchase a bottle of essential oil from any company, there is no legal requirement for the company to say exactly what is in the bottle.  This leaves plenty of room for lots of shenanigans; shenanigans taking the form of essential oils being cut with other cheaper oils or not being the actu
al oil that it says on the label.  They may even be a synthetic version of the essential oil claimed on the label.
For this reason, doTERRA has established their own exceptionally high quality and purity standard which they call CERTIFIED PURE THERAPEUTIC GRADE .  CPTG standards are absolutely unique in the non-regulated world of essential oils and involve extensive 3rd party testing.  Every bottle of doTERRA essential oil is traceable back to the batch it was harvested from and distilled from.   This testing involves a rigorous validation process ensuring that what you see written on the outside of the bottle is indeed what is inside the bottle in its purest and most potent form. It contains no pesticides or chemical residues, no fillers or artificial ingredients, just the pure, potent essential oil it says it is.
Only for your highest good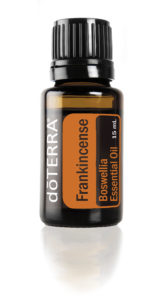 It's also worth mentioning just how powerful they can be from a truly holistic Mind Body Spirit perspective.  They can affect not only your physical body and your mind, but your entire being, physically, emotionally and spiritually.
And the beautiful thing is; they only ever work for your highest good.  They can act like a spiritual and emotional band aid! Supporting you while you work with whatever you need too.  (There are loads of tools available to help you with this – talk to me if you want to know more)
Enough of the Woo Woo (actually, never enough of the Woo Woo but anyway…..)  Let's get back to how we can get these gorgeous little bottles of plant potency into your hands.
An Invitation to open a wholesale account with doTERRA Essential Oils
The best way to purchase these beautiful oils is to open a wholesale account. This allows you to get the oils at best price – that's 25% off retail pricing.  There are no minimums at all unless you decide you want to jump on board the incredibly generous and flexible loyalty rewards program (highly recommended for earning free oils) or if you decide you want to earn commissions by sharing the oils (and you can change your mind on these at any time with no penalties).
There are a couple of ways you can do this – you can either:
Pay a $35 membership and choose oils and products of your choice – 1 bottle or as many as you like or
Choose from a great variety of kits which represent fabulous savings on the oils and get the membership fee thrown in for nothing.
Build a Beautiful Business
You might even decide you want to build a business and join our team.  Below is a table showing the average earning in 2015 for the rank silver and above in doTERRA.
Email me at ros@findyournaturalgroove.com to get a wholesale account or to find out more
Want to know more about doTERRA?
On the matter of potency, doTERRA employs a beautiful model called CO-IMPACT sourcing that allows the oils to be sourced from where the plant grows its strongest and best.  If a plant is growing in its indigenous or natural habitat, it's going to be able to provide the most potent and broad spectrum of constituents.  This ensures that it does what it's known to be able to do and has been used for over literally hundreds or thousands of years.
As a beautiful aside to this, doTERRA sources their oils (over 100 in the product line right now) from over 40 different countries and more than half of them are considered developing countries.  The CO-IMPACT sourcing model ensures that in these underdeveloped areas, long-term mutually beneficial supplier partnerships are created with sustainable jobs providing reliable income.
Looking at the business opportunity?
Here's a few more facts:
doTERRA International LLC started out back in 2008.
It is wholly privately owned by 7 founding owners – a group of health care and business professionals.
The company is completely debt free
doTERRA is, even after such a short period of time, one of the major players in the essential oils industry because :

It has a dedication to only producing the highest quality products
doTERRA has established its own exceptionally high quality and purity standards (CERTIFIED PURE THERAPEUTIC GRADE) which are absolutely unique in the non-regulated world of essential oils and involve extensive 3rd party testing .
It has a 68% retention rate of customers (68% of doTERRA customers reorder, share and/or build a business with DT) compared with direct selling industry averages of around 10%.
They look after and compensate their Wellness Advocate team extremely well from a financial as well as a quality and highly effective end use product perspective.
They use the network marketing model as a way of furthering self-paced, self-development amongst their Wellness Advocates via many and varied methods.

doTERRA also runs a philanthropic arm – The Healing Hands Foundation, which has a mission to bring healing and hope to the world.  Some examples of the work Healing Hands has been involved with are:
Micro-credit loans providing renewable funding for entrepreneurs in developing communities.
Clean water wells and programs.
Building and revitalizing schools and clinics.
Medical equipment and resources for hospitals and clinics.
Education on hygiene and health.
Here's a little video telling you more about doTERRA's Co-Impact sourcing model and The Healing Hands Foundation

Want to know more or sign up for a wholesale account?
Please shoot me an email at ros@findyournaturalgroove.com.  or call me on 0418 109 070